***************We warmly welcome dogs and their well behaved owners inside!***************
We have a strong belief in quality ingredients and drive that commitment through our coffee beans, our leaf tea, our bread, our free range meats and our home baked goods. We make all of our food and drink with  care and have created relaxed surroundings for you to enjoy the Gillivon experience.
This year, we have embraced the concept of a menu of choice – a place where everyone can chose something for breakfast, brunch or lunch regardless of your preferences and requirements. We pledge to always have a range of vegan, dairy free, nut free and gluten free choices for everyone to enjoy.
Adamson Jewellery
We are DELIGHTED to be hosting original and unique jewellery pieces from Zoe Adamson's incredible, Belper inspired collection (www.adamsonjewellery.co.uk)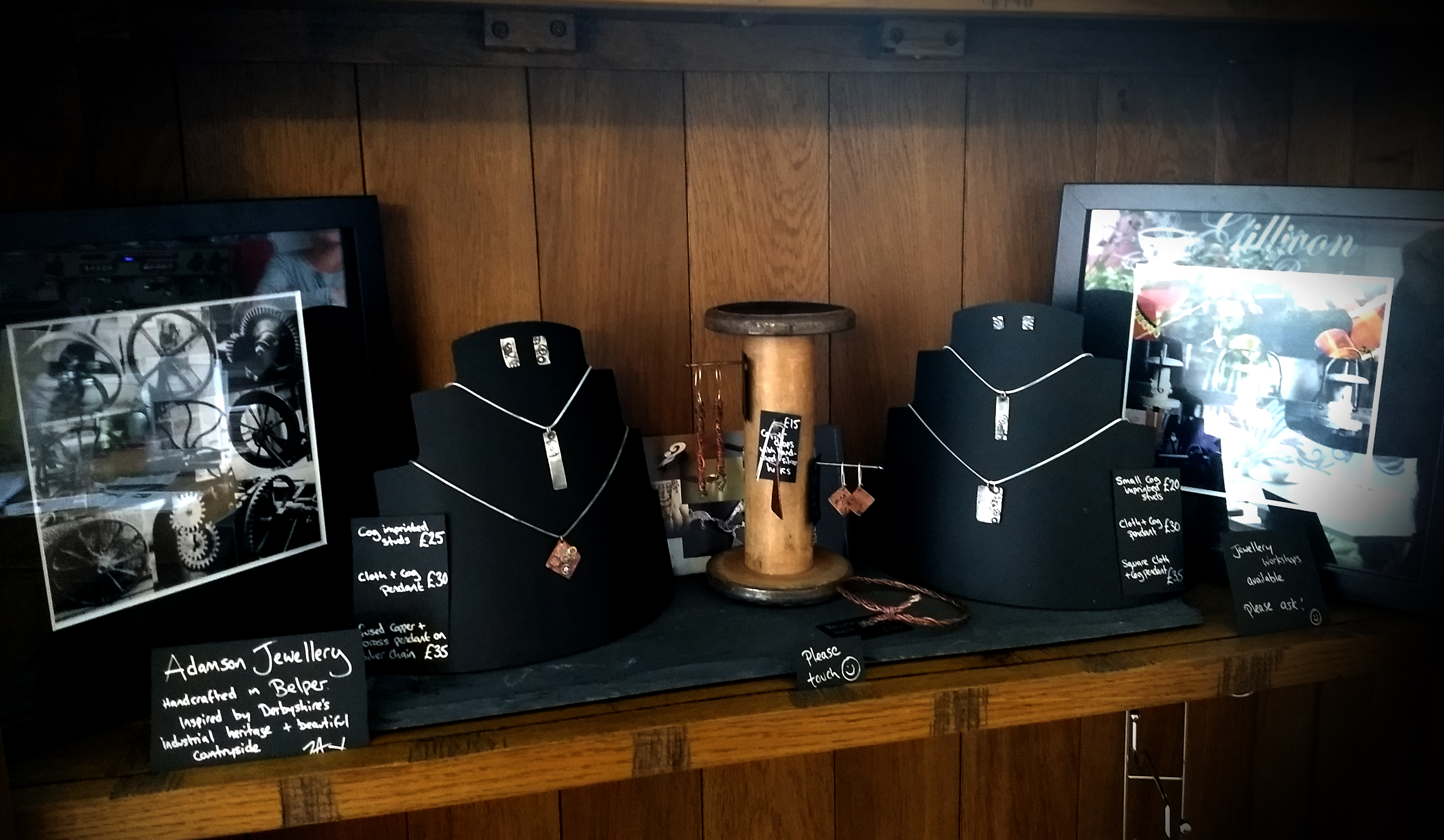 Cards by:
Knitted gorgeousness by Maureen:
The hugely popular collection of knitted toys from Maureen – there is an ever changing, totally affordable selection which changes regularly (because they don't stay on the shelf for very long!)
Who we are
Gillivon was created by Gillian and Yvonne, who turned a long held dream into reality from 2014 to 2017.  In 2017, they passed that vision on to Lindsey. Since then, we have worked hard to preserve a peaceful place for you to enjoy freshly prepared homemade food, outstanding tea and coffee and our own special scones, bakes and cakes.