***************We warmly welcome dogs and their well behaved owners inside!***************
We have a strong belief in quality ingredients and drive that commitment through our coffee beans, our leaf tea, our bread, our free range meats and our home baked goods. We make all of our food and drink with  care and have created relaxed surroundings for you to enjoy the Gillivon experience.
Gift ideas: We have introduced a new shop section and are working hard to find unique local products within a 5 mile radius of Belper. Here are our current collections…..
Betty Dream
We are delighted to be hosting Belper artist Nicola Greenwood of Betty Dream….. beautifully crafted baby products are now on display Gillivon.
The craft room
 Thank you to everyone who supported our efforts to keep haberdashery supplies in Belper! We have taken the decision to relocate the stock to Creartii on Green Lane. Rachel and her team are much better placed to provide support and advice and their new store will open soon
Adamson Jewellery
We are DELIGHTED to be hosting original and unique jewellery pieces from Zoe Adamson's incredible, Belper inspired collection (www.adamsonjewellery.co.uk)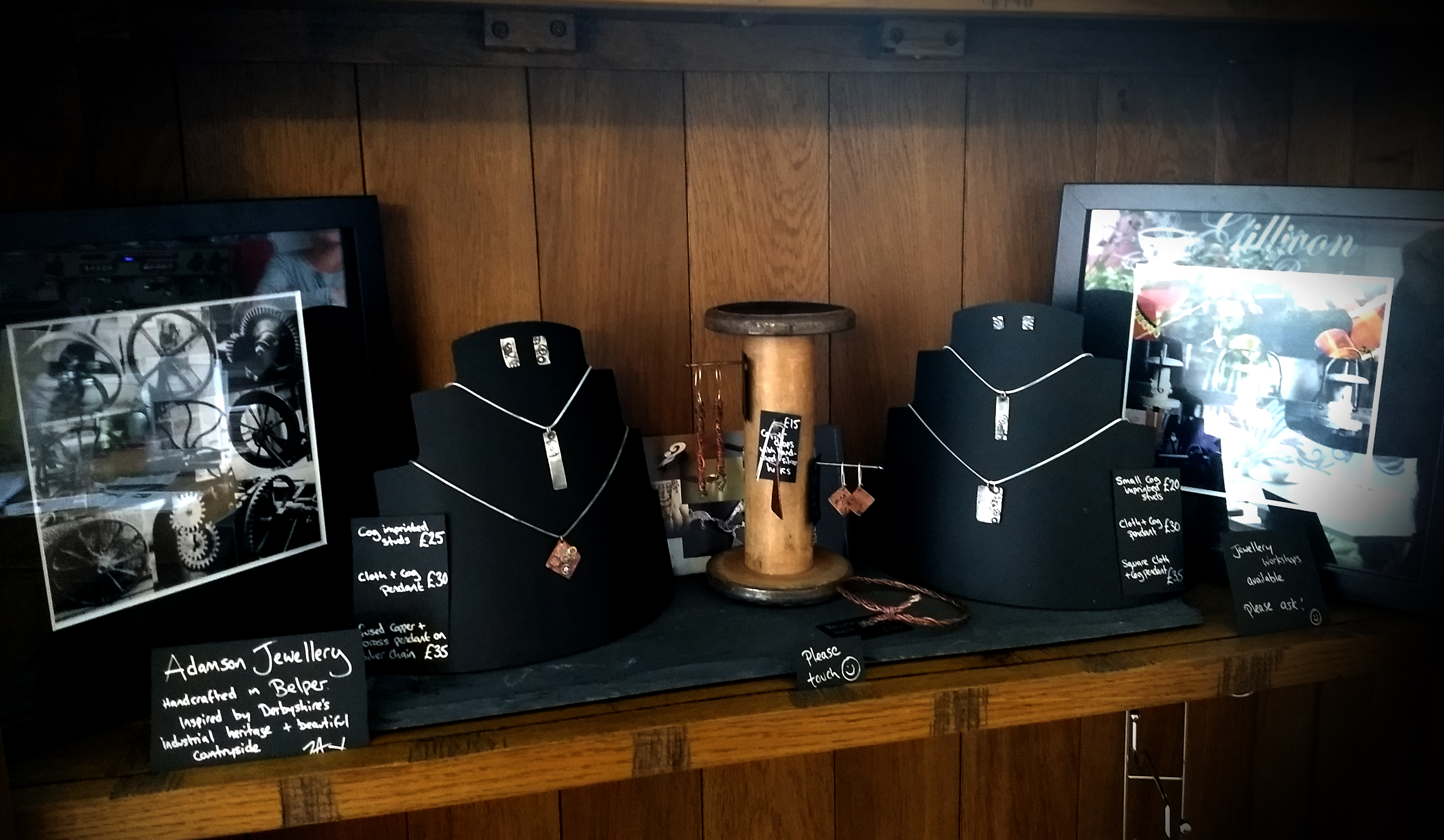 We have teamed up with the TeaTourist from Belper, who are sourcing amazing teas for all tastes. We have a range of individual sachets you can either try in the cafe, or take home to taste at your leisure.
White Peak Distillery
Gorgeous gin distilled at the Old Wire Works in Shining Cliff Woods, Ambergate. We haven't got at photo yet as the bottles don't stay around long enough! We will make sure we capture the next batch before it disappears.
Who we are
Gillivon was created by Gillian and Yvonne, who turned a long held dream into reality from 2014 to 2017.  In 2017, they passed that vision on to Lindsey. Since then, we have worked hard to preserve a peaceful place for you to enjoy freshly prepared homemade food, outstanding tea and coffee and our own special scones, bakes and cakes.